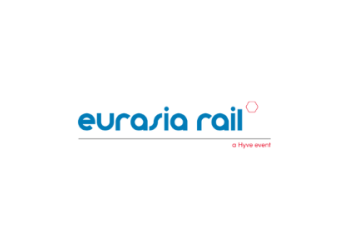 Eurasia Rail Exhibition, 21-23 June 2023, IFM / Istanbul Expo Center, Istanbul
Eurasia Rail, the leading exhibition for the railway industry in the Eurasian region is back for its 10th edition from June 21st to 23rd. The show brings together railway professionals, manufacturers, and suppliers from across the globe to showcase the latest developments and innovations in the rail industry. The exhibition covers a wide range of railway-related products and services, including rolling stock, infrastructure, signaling & communication systems, and maintenance equipment.
Once again Leroy Automation, in association with Business France under the French Pavilion, will be displaying its latest innovations in terms of TCMS architecture, RTUs, PLC with enhanced integrated Cyber-Security features and latest communication protocols.  
After a successful 2021 edition (156 participants from 16 countries and around 8,000 visitors from 45 countries), even more visitors and exhibitors are expected from around the world, including key players in the rail industry, government officials, and transportation experts.
Two of the key themes of Eurasia Rail 2023 will be Cyber-security and sustainability. With the increasing focus on promoting environmentally friendly travel practices, the rail industry is well positioned to play a significant role in the global transition to a safer and more sustainable future.
Overall, Eurasia Rail 2023 promises to be an exciting and informative event for anyone with an interest in the Eurasian rail industry. Whether you are a manufacturer, supplier, or transportation professional, attending the exhibition is an excellent opportunity to stay up-to-date with the latest developments and network with industry peers from around the world.
Hall 2:
booth A641,
Business France
Our team, Sebastien Maury and Bastien Camel will be pleased to welcome you to our booth.

Looking forward to meeting you there