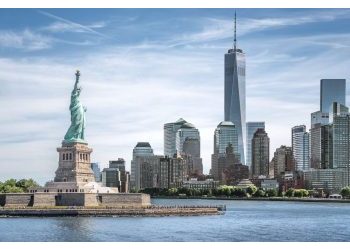 Leroy Automation's strategic products in the New York City Transit R-211 Extension Phase project
We are delighted and proud to announce that our Remote I/O Modules based on CANopen bus will be deployed in the next phase of the New York City Transit (NYCT) R-211 subway cars.
The R-211 is a new technology train (NTT) New York City Subway car being built by Kawasaki Railcar Manufacturing for the B Division and the Staten Island Railway (SIR). ALSTOM, as a partner of Kawasaki, provides the traction system for this specific project.  Integrated as core components in Alstom's propulsion solution, the BRIO R107 CANopen-based programmable logic controller (PLC) is used for the control of traction motor IGBT inverters.
The powerful CPU of the BRIO coupled to its embedded FPGA coprocessor provide an extremely efficient solution for both digital signal and control/command processing tasks, including Discrete Fourier Transform (DFT) algorithms for frequency detection functions.
BRIO is a hardware platform well-known as a highly reliable remote I/O module with unmatched Mean-Time Between Failures (MTBF) performances, and offering versatile train communication interfaces (CANopen, Ethernet protocols, MVB, RS-485 serial links, I/Os channels) all-in-one single box which complies with the EN 50155 and EN 45545 railway standards.
Feel free to contact us for further information on the advantages and benefits of using the BRIO products in traction and power control applications.