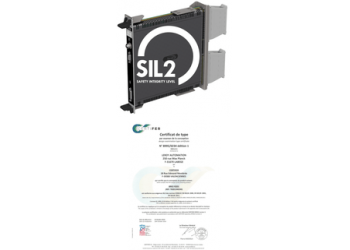 The BRIO product family is now growing with a new SIL2-certified I/O module.
This EN 50155-compliant SIL2 remote I/O module will enhance train control and monitoring system (TCMS) architectures.
Thanks to its innovative product architecture, this BRIO SIL2 will allow to drastically reduce the overall train system architecture costs by taking into consideration train-level constraints, simplifying safety train lines, removing safety relays and "1oo2" or "2oo2" redundancy mechanisms.
This fail-safe BRIO SIL2 module features :
20 SIL2 Digital Inputs;
and 10 SIL2 Digital Outputs.
The modular concept of the BRIO allows to interface to other subsystems and to extend the number of addressed I/Os by connecting several modules together by architecture, or though an optional dedicated "daisy-chain" communication port.