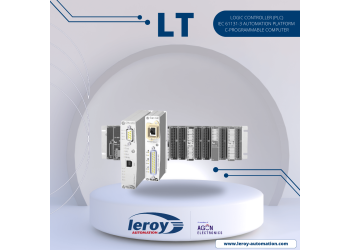 LEROY AUTOMATION CONTRIBUTION TO WORLD STABILITY
In addition to artillery, tanks, aircrafts and possibly naval vessels, Ukraine need to enhance its air detection capabilities.
France will be supplying one of their Thales made GM200 digital radars. The system can be mounted on a vehicle to ensure for maximized mobility and is specifically designed for medium-range operations. It can effectively detect and identify all types of aircraft, including drones, cruise missiles, helicopters, and fighter jets, regardless of their speed or altitude, within a radius of 250 kilometers.
Ensuring the deployment of the GM200 antenna is a hydraulic power unit controlled by the LT200 Programmable Logic Controller from Leroy Automation. This highly reliable modular automation device, running under C/C++ or IEC 61131-3 STRATON, is designed to withstand extreme temperatures, vibrations, salt mist, and incorporates cybersecurity features, making it the ideal choice for critical applications where failure is not an option.