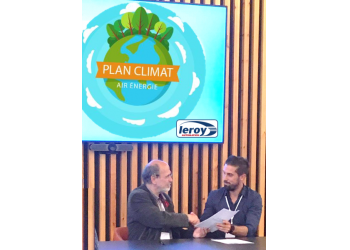 Caring for the future
As part of its CSR (Corporate Social Responsibility) development, Leroy Automation is committed to act for climate change, a major issue with irreversible consequences even at a local level.
Aligned with national politics, the new Air Energy Climate Plan is a real tool for the energy and ecological transition, which aims to define the long-term vision to make the agglomeration an exemplary territory by proposing actions and concrete steps to be implemented by 2030.
Along with a dozen other economic players, Leroy Automation signed an "Energy-Climate" charter with the Sicoval Southeastern Toulouse Conurbation Community. This commitment includes proactive actions to reach targets (reducing greenhouse gas emissions, improving air quality, reducing energy consumption, etc) and measuring the impact of the approach for the period 2019-2024.
This act is part of Leroy Automation's sustainable development and CSR development process, which is attested by the periodic evaluations carried out via the EcoVadis platform.