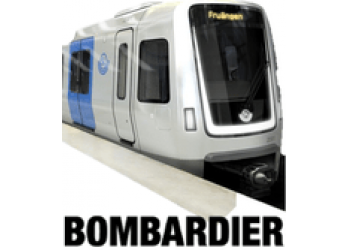 LEROY AUTOMATION is proud to support BOMBARDIER as one of their approuved on-board electronic equipment supplier for the new generation MOVIA C30 Metro fleet in Stockholm – Sweden.
This project consists in delivering up to 96 new rolling stock vehicles which integrate as many LEROY AUTOMATION's EN 50155-compliant key electronic components.
Initial serial product deliveries to equip the 4-car metro trains have started to be shipped out at a sustainable pace, and we stand ready to engage further cooperation with potential options for additionnal fully automated, driver-less operation metro vehicles.